About Us
One Day Adventures is a corporate team building company that provides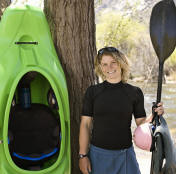 quality programs at great prices! We have over 50 different team building programs all at different price points to serve you better. All of our corporate team building programs are facilitated by our own in house staff, we never use subcontractors. Please see the list of our team building experts below. Whether you are looking for a fun day out of the office or a content based seminar, you've come to the right place!
Check out one of our Team Building programs in Scottsdale, Phoenix, Prescott or Sedona, Arizona today.
Why Choose One Day Adventures?
At One Day Adventures we are a team of experienced, professional, FULL TIME team builders. We have the unique ability to understand your team building needs and customize one of our 50 different programs to fit. Don't be fooled by the local bowling ally that offers "team building," if you want true team building with unique, fun and exciting events, then you've arrived at the right place. We'll see you soon!
Program Development Team
Dr. DB Ph.D is a facilitator for One Day Adventures and recreation faculty at Scottsdale Community College. Dave believes in the words of Plato, "You can discover more about a person in an hour of play than in a year of conversation." Previous to SCC, Dave was Director of Campus Recreation and an Outdoor Education Instructor at Salisbury University in Maryland. Dave has a Bachelor's and Master's degree in Recreation Management and Doctor of Philosophy degree from the University of Maryland, College Park.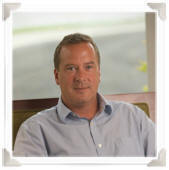 JP has a passion for organizational development that focuses on creating cultures "on purpose", leadership development and employee engagement. He believes that organizational change and development is a function of individual change and development, and that the most powerful agents for good in the world are financially healthy, responsible companies. From 1989 through 2000, Jim worked as a consultant and facilitator with Aon Consulting/Pecos River Learning. Since 2000 Jim has been a senior consultant, designer, executive coach, and project director of large-scale organizational change efforts with both domestic (USA) and multinational companies, with a special focus on Asia. As an account manager Jim is able to assemble a team of the right people with the right skills to deliver on the objectives of the client. His experience includes work with executive and senior teams, manufacturing functions and support functions and special project launches. His work has taken him to Hong Kong, Thailand, Korea, Malaysia, Singapore, Europe and across the USA. His client base includes Playtex, Dupont, Aon Corporation, Parelli Natural Horsemanship, Astra-Merck, Simmons, Energizer Personal Care, Philip Morris USA and Phillip Morris International, the Environmental Protection Agency, the Nuclear Regulatory Commission, Booz &Co, and Arthur D. Little, among others. Jim's educational experience includes undergraduate and graduate studies in Psychology and Education at Appalachian State University in Boone, North Carolina.
<![if !vml]>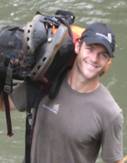 <![endif]>KJ is a NOLS certified Wilderness First Responder who has extensive knowledge of the area we explore. He is ACE Certified in First Aid and CPR as well as holds a Wilderness Health and First Aid Certification from the Red Cross. KJ has a BS in Operations Management and a BS in Supply Management as well as received an MBA specializing in Business Operations. KJ also consults in lean implementation and operational flow

CI received his undergraduate degree at Illinois University and went on to Harvard University where he pursued a Master's Degree in Development. Craig has been involved with several leadership and organizational programs for a multitude of groups including; The World Bank; U. of Maryland Executive Development Programs, Project Management College, and other training organizations; Corporations: Marriott, Lockheed Martin, Black & Decker, State Farm, Xerox, AOL, Mobil, Wachovia, Vanguard, Securitas Capital, Wyeth, Martin Guitar, Johns Hopkins Applied Physics Lab, and others. Craig has created the largest corporate training center for Outward Bound nationally
JP is a facilitator for One Day Adventures. He has been working in the field of recreation for the last 15 years. JP earned a Bachelor's degree in social psychology from Northern Arizona University and a Master's degree in Team Building, Leadership and Adventure Education. His fresh and creative adventure programs have earned him numerous awards and teaching positions. JP is a certified CPR and First Aid instructor for the American Health and Safety Institute.
GS has been facilitating groups and teams for the past twelve years. His clients include a wide variety of organizations including public, non profit and fortune 500 companies. He is passionate about the amazing capacity of human development and experiencing life through adventure. He has designed programs for companies all over the world. Formerly he was a member of the Sedona Fire Department specializing in rope rescue and as a member of the Department of Public Safety Helicopter rescue team.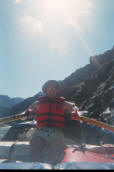 AL is a facilitator and guide for One Day Adventures. Andy has been involved in the recreation field since the early 90s backpacking and mountain biking. After several years as a Paratrooper in the 82nd Airborne Division, Andy returned to Arizona to complete his degree in Parks and Recreation Management.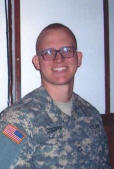 JC is a facilitator and guide for One Day Adventures. With an overwhelming love for burritos and Dutch oven cooking, it's difficult to keep Justin from guiding every trip. Justin has a degree in Parks and Recreation Management and is currently splitting his time between the National Guard and post-graduate courses.
Past Clients
Stryker Medical
Wells Fargo
Go Daddy
Bausch & Lome
Sanofi-Aventis
JDA Software
University of Phoenix
Army Corp of Engineers
Norwest Bank
Gore Industries
Trax Retail Solutions
York Motors
Farmers Insurance
Thunderbird International School of Global Management
LG Corporation
Bancvue Corporation
Marriott Hotels
University of Phoenix
Northern Arizona University
Star Program
Boys and Girls Club
Leadership Workshops,
Scottsdale Community College
Boy Scouts
Scottsdale Leadership
Timber Trails
Westwood High School
Orme School
Moon Valley High School Teachers
City or Mesa
City of Tempe
YMCA
Rancho Solano Private Schools
Scottsdale Gifted Institute
Camp Bighorn
Prairie Bible College
UCYC
Wells Fargo Bank
Moon Valley Baseball
Paradise Valley Soccer
DC Ranch Scottsdale
WP Carey MBA Program
Chaparral High School
Scottsdale Basis Charter School
Wells Fargo Home Mortgage Company
Beyond The Box
New Wave Ministries
AZ On The Rocks
Children's Choice Inc
Mesa Montessori
NYPUM Teens
Arizona State University Campus Recreation
Arizona State University Team Facilitators
Cave Creek Unified School District
Puravida Adventures
Scottsdale Family Church
Pullman EFC
Youth Link Ministries
Eastern Illinois University
Pure Heart Church
Youth Impact Ministries
Word of Abundant Life Church
Explore Leadership Program
Discover Leadership Program
Mount Elden School
Scottsdale Health Care
Arizona State Parks and Recreation
Homestead Community Center
Buena Vista Climbing Club
Door Christian Center
Hand of Hope Foundation
Paradise Valley Community College
Chandler High School Leadership Program
Chandler High School
Centennial High School Teachers and Staff
Yavapai County High School
Scottsdale Bible Church
Westminster College
John Brown University