Team Building Activities:
One Day Adventures offers many types of team building activities. From simple Break Out sessions to our more complex Mountain Rescue, we have the right team building activity for you. Most team building activities listed below can be facilitated worldwide!
Just like the popular CBS show "The Amazing Race," small te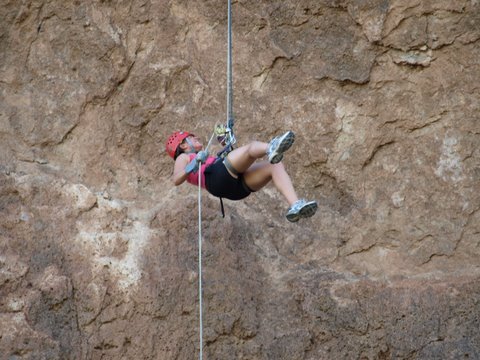 ams race around our large private facility. Teams encounter clues, team challenges, road blocks, detours, 80ft rappel, zip line, ropes course, navigational challenges, the music maker and much more!
One Day Adventures' amazing corporate race is the only race in Arizona to include a rappel, cable zip line and ropes course. This activity is best as a fun outing, or a reward for your team, team building is light with a significant fun factor. Participation in all activities is not mandatory. Request Activity Proposal.
Enjoy this beautiful Scottsdale team building even that's part adventure race and part amazing race. Small teams race through the desert and compete in team challenges to achieve the ultimate victory: bragging rights around the office! Enjoy this 3/4 day team energizer packed with adventure and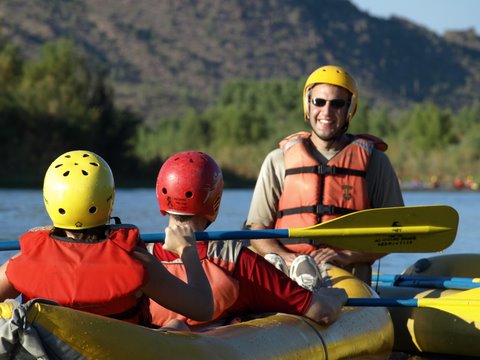 excitement.
The amazing adventure race is a fun, competitive event that has something for everyone, competitive or not. Teams race to earn as many points as possible before the official end of the race. Win or not, this fast paced team building program is sure to energize! Teams race and compete in team challenges, road blocks, peak adventures, geo-caching (treasure hunts), photo missions and team discussions. Peak adventures include rock climbing, rappelling, mountain biking and river kayaking. Participation in all activities is not mandatory. Request Activity Proposal.
With locations all over the state, this is our signature program. We are the only team building company to offer a cable zip line centrally located in the Phoenix area. Intense team building or just a light day out of th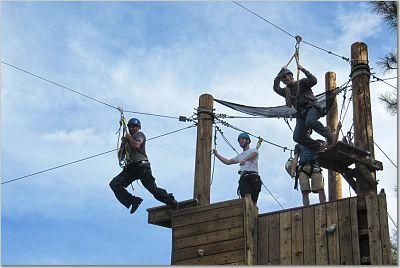 e office, the ropes course and zip line event can provide either one.
A Ropes/Challenge Course is a team building program that incorporates communication, trust, problem-solving and fun.
The Ropes/Challenge Course includes: Games and Initiatives, Problem-Solving Activities, and High Ropes Course. Each of these can be customized to best fulfill the needs of your group and create an experience that provides the greatest opportunity for group development. Request Activity Proposal.
Sedona Team Challenge: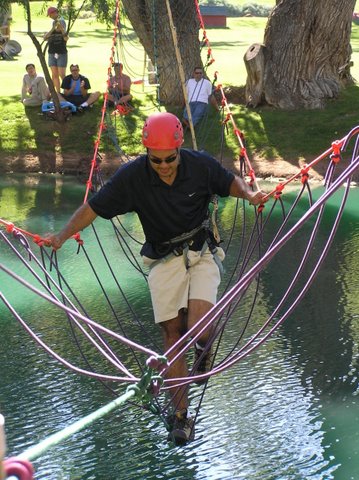 Exclusive team building event in beautiful Sedona at our private venue. Portable ropes course, amazing corporate race and team challenges make this venue perfect for your next team building day.
The Sedona Team Challenge Event takes place at an exclusive, private ranch in Sedona, Arizona. Our team challenge event is a half day of team challenges and roped adventures. We also offer a half day amazing corporate race. In both programs, groups build their team with challenges such as Build A Boat, Confidence ladder, Zip Line Traverse and the Burma Bridge. Each activity is debriefed for maximum team learning. Request Activity Proposal.
Red Rock Rappel and Jeep Tour/Orienteering Event: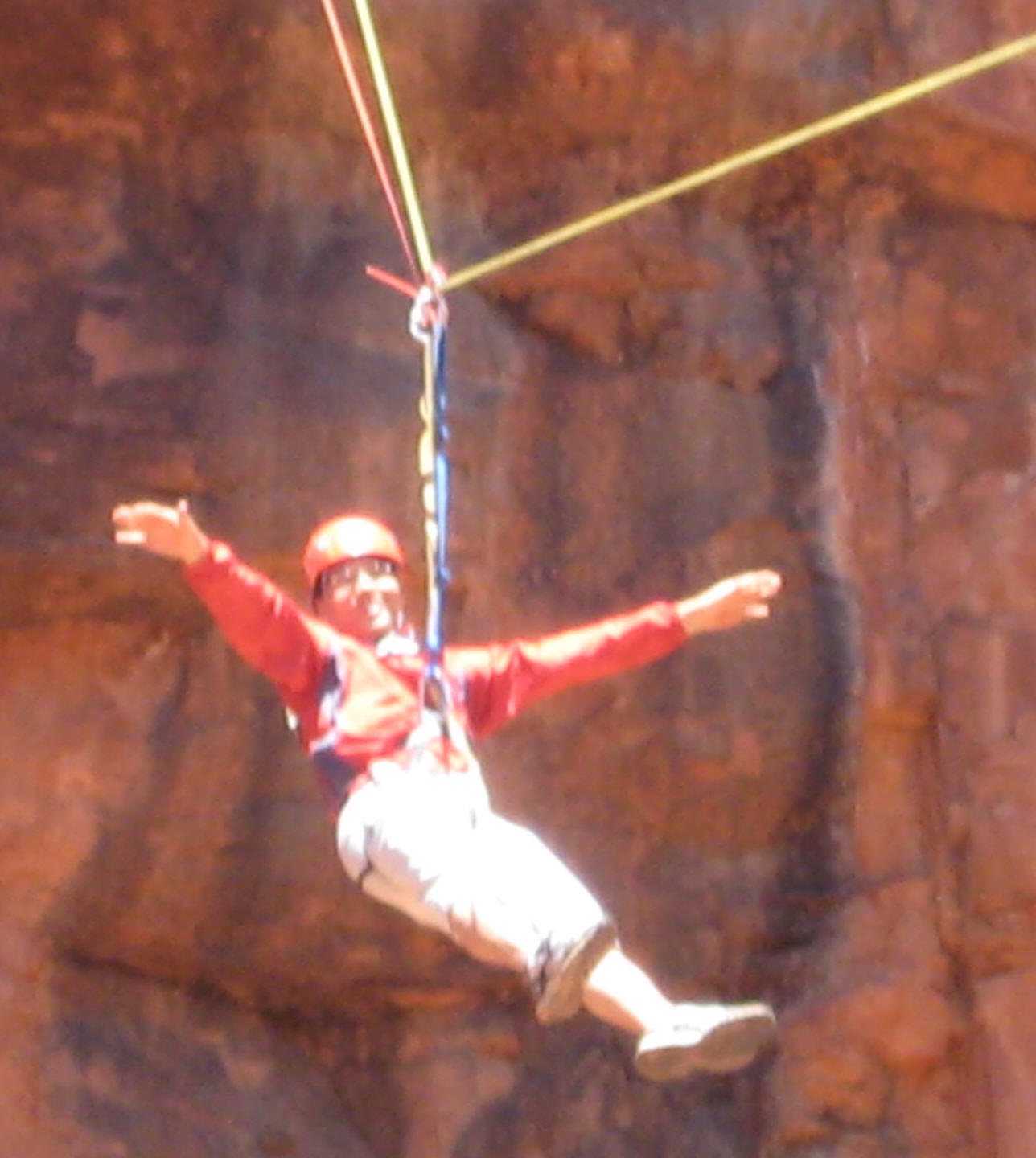 The Red Rock Rappel Line Event is a great way to spend the day in beautiful Sedona, Arizona area. Enjoy 360 views, great weather and spectacular Red Rock scenery at our private venue. Red Rock Rappel Line event includes corporate team building activities, interpretive hike and Red Rock Rappel Line.
Experience Sedona for a full day of team building activities with One Day Adventures! This full day option includes a Sedona Jeep Tour, Catered Lunch, Team Building and the Red Rock Rappel Line at our private venue. Request Activity Proposal.
The Corporate Rescue program parallels the dynamics of a functiona
lly composed organization working under deadlines and time constraints.
Rescue teams have become the model of highly functional teams. The ability to evaluate, organize and make rapid decisions under stressful situations is paramount. In addition to decisive decision-making, teams are required to collect pertinent information, evaluate risks, prioritize objectives, divide resources, and efficiently employ all team members. Everyone must work together to accomplish the goal of saving lives. Therefore, we have created a scenario that will place you and your team in the position of the rescuer. You will be provided with skill sets that will enable you to function as a real rescue team. You will then need to rely on your decision-making abilities, communication skills and teamwork to save the factious victims. Request Activity Proposal.
Contrary to popular belief, paintball is a serious corporate team building activity! There is a role for everyone in our Paintball Team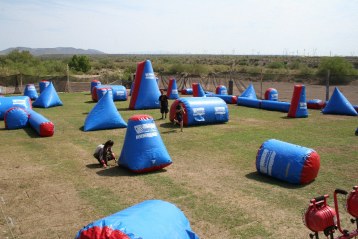 Building Event, even those who do not want to shoot. One Day Adventures provides corporate groups with all the equipment and instruction to have a great time while working together and refining communication skills.
There are several interactive activities that make up our paintball team building event. Secret Service, Civil Defense, Sniper and Diplomatic Immunity. All of these paintball activities requires strong communication skills, trust, good planning and execution between small groups to be successful.
Each paintball activity is debriefed to maximize team cohesion and group learning. Snacks and drinks are provided between games, photo opportunities and quick breaks for groups to plan for their next mission. Request Activity Proposal.
Action Seminars and Training Workshops:
Welcome to our Action Seminars and Training Workshops page! These half or full day seminars and workshops are perfect for your next retreat, quarterly meeting, training, conference or part of a larger program.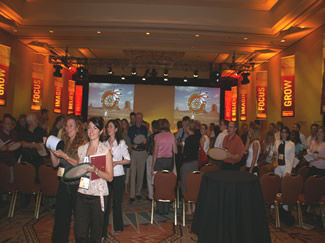 One Day Adventures facilitators provide large or small groups with interactive team building activities that are paired with classroom training material. This winning combination is perfect to increase energy levels, spark creativity and productivity! Activities are custom-designed for all ability levels.
The material for our Action Seminars and Training Workshops are based on two award winning books: The Big Book of Conflict Resolution Games and The Big Book of Team-Motivating Games (McGraw-Hill), we put theory into practice by leading nearly 100 corporate trainings per year, throughout the United States and Canada. Request Activity Proposal.
The Music Maker: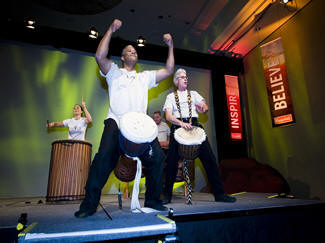 Large or small group it doesn't matter. This high energy music driven breakout session or half day team building workshop is for everyone. Participate in small group jams, create energy and bonding through musical challenges and enjoy the sounds of all teams coming together for a final jam. Request Activity Proposal.