Corporate Team Building Dallas Texas
Welcome to our Corporate Team Building Dallas Texas page! We

provide a fun and exciting team building program for you anywhere in Dallas Texas area. Our half or full day team building events and workshops are perfects for your next retreat, quarterly meeting, training, conference or part of a larger program in Dallas Texas. Whether in downtown Dallas or the in surrounding area Dallas Texas is a great place for your next meeting and team building event. We are excited to provide the very best corporate team building events in Dallas Texas.
One Day Adventures provides Dallas Texas area groups with a wide variety of custom team building programs to choose from. This winning combination is perfect to increase energy levels, spark creativity and productivity! Activities are custom-designed for all ability levels. We have several event options in uptown Dallas and the surrounding Dallas Forth Worth area.
At One Day Adventures we have several great team building events that are designed to complement your next corporate meeting in Dallas Texas. With an office in Dallas, Texas, we are set to provide a fun and exciting team building program for you anywhere in Dallas or the Forth Worth area.. Our half or full day team building events and workshops are perfects for your next retreat, quarterly meeting, training, conference or part of a larger program in Dallas.
Recreational and Team Building Activities in Dallas, Texas
In the busy schedule of corporate meetings, some clients overlook the importance of providing time for recreational activities. With the main event being the focus on content absorption and retention, consider recreational time and activities as a key component in that process. To maximize your ROI on your next corporate meeting in Dallas consider this fact:
"Success at work doesn't depend on the amount of time you work; it depends upon the quality of your work. And the quality of your work is highly dependent on your well-being." (Robinson et al 2014)
What a perfect place to enhance your attendees well being by some structured recreational time in a memorable destination. You might be thinking why spend the resources so attendees can "better their well being," how does that help content retention and future performance?
"When you play, you engage the creative side of your brain and silence your "inner editor," that psychological barrier that censors your thoughts and ideas. This can often help you see the problem (or learning) in a new light and generate fresh, creative solutions." (Robinson et al 2014)
A list of benefits associated with structured play or recreational activities are listed here:
keeps you functional when under stress
refreshes your mind and body
helps you see problems in new ways
triggers creativity and innovation
increases energy and prevents burnout
At One Day Adventures Dallas, Texas one of our specialties is marrying your meeting content with recreational activities such as events, parties, tours, excursions and adventure activities. We turn the local jeep tour into a fun recreational activity that has a hint of the day's meeting content. This provides an interactive opportunity for attendees to creatively think about meeting content.
Recreational activities not only increase the over well-being of your meeting attendees but they also have the potential to increase content retention. Our in house staff of learning and development professionals, team building facilitators and full time guides are at your disposal. Let us design and implement several recreational activities for attendees to support your meeting content in Dallas or Forth Worth Texas. Here are some popular activities:
Dallas Team Building Events
Dallas Amazing Corporate Race
Sightseeing Tours
Air, Land or Water Tours/Excursions
Hiking, Biking, Rappelling, Kayaking
Zip Line, Ropes Courses
Spa Treatments, Massage and Fitness Activities
---
Team Adventure Quest Dallas Texas
One Day Adventures has an office in Plano Texas area to assist our clients in providing the best team building or training event in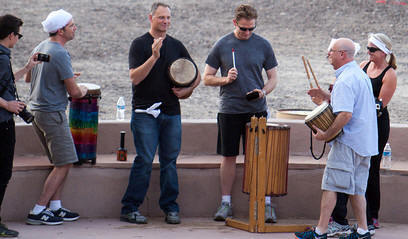 the Dallas Texas area. We have over 40 different team building events, we have an event for every group in the Dallas or Forth Worth area. Please
contact us
or call our Dallas Texas office listed below.
One of our signature Dallas corporate team building events is Team Adventure Quest. Part race, part scavenger hunt, part team challenge--this event is a great balance of fun, competition and small group team building. Perfect for groups over 50 participants in Dallas, Texas! Contact us for more details.
Our Dallas corporate team building events are completely portable and can be implemented on location, indoors or outdoors worldwide. Some of our Dallas Texas corporate team building programs below.
---
Dallas Texas GPS Course: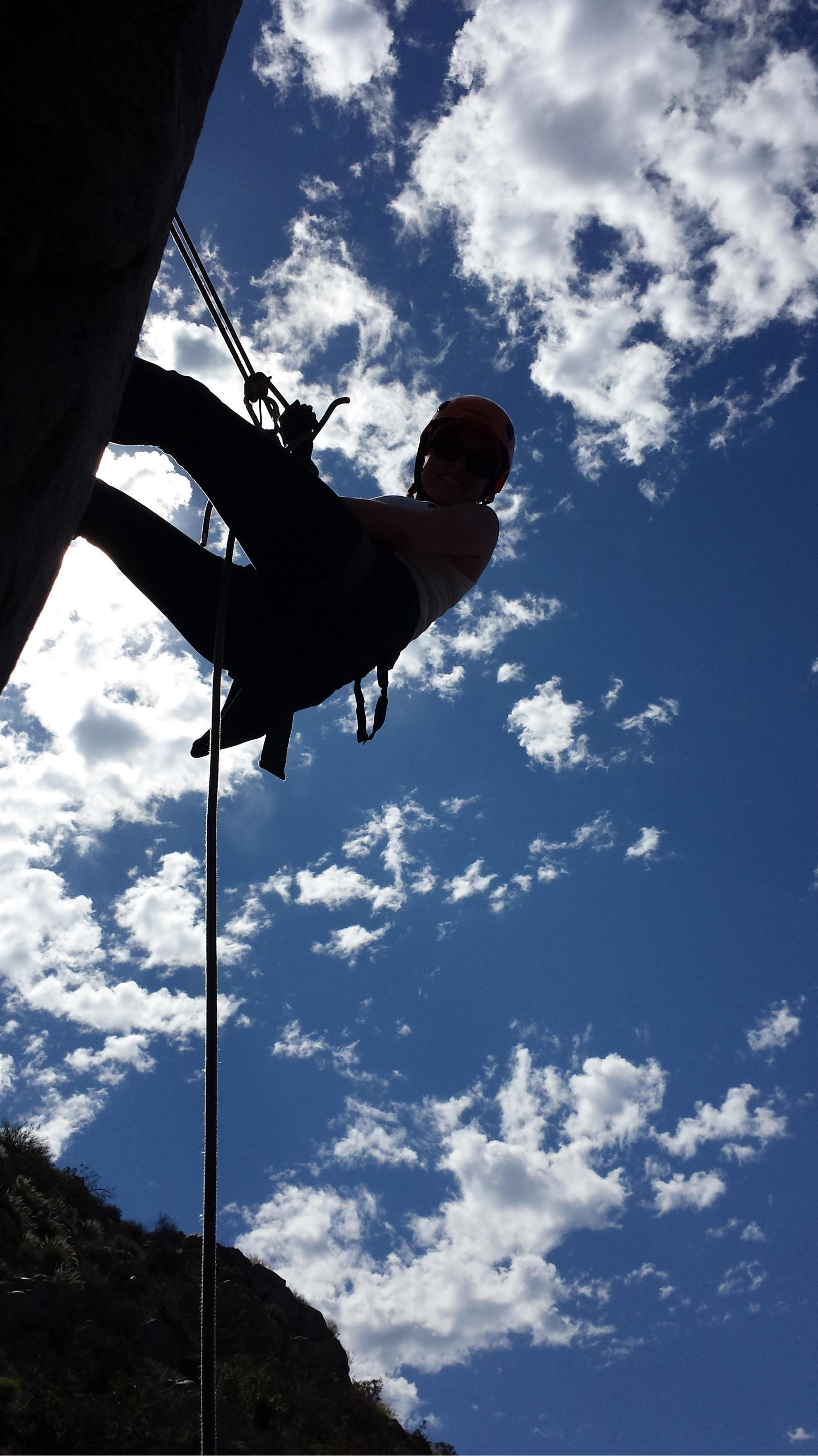 Our GPS Course team building event is a great way to
spend two-four hours with your group at our local Dallas location or downtown Dallas area. Teams use a GPS to find waypoints. Once found, teams complete activities to earn clues or points. Teams then continue until all the waypoints are found. Multiple teams can compete against each other or a single team can complete the course for fun, making this a great activity for a small group. All groups' participate in a final discussion to maximize team development. Can include rappel, kayaking, rock climbing or ropes course if desired.
---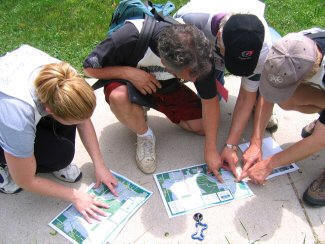 Just like the popular CBS show "The Amazing Race," small teams race around our large private facility. Teams encounter clues, team challenges, road blocks, detours, rappel, navigational challenges, the music maker and much more!
This activity is best as a fun outing, or a reward for your team, team building is light with a significant fun factor. Participation in all activities is not mandatory. A great event in uptown Dallas or the surrounding Forth Worth area.
---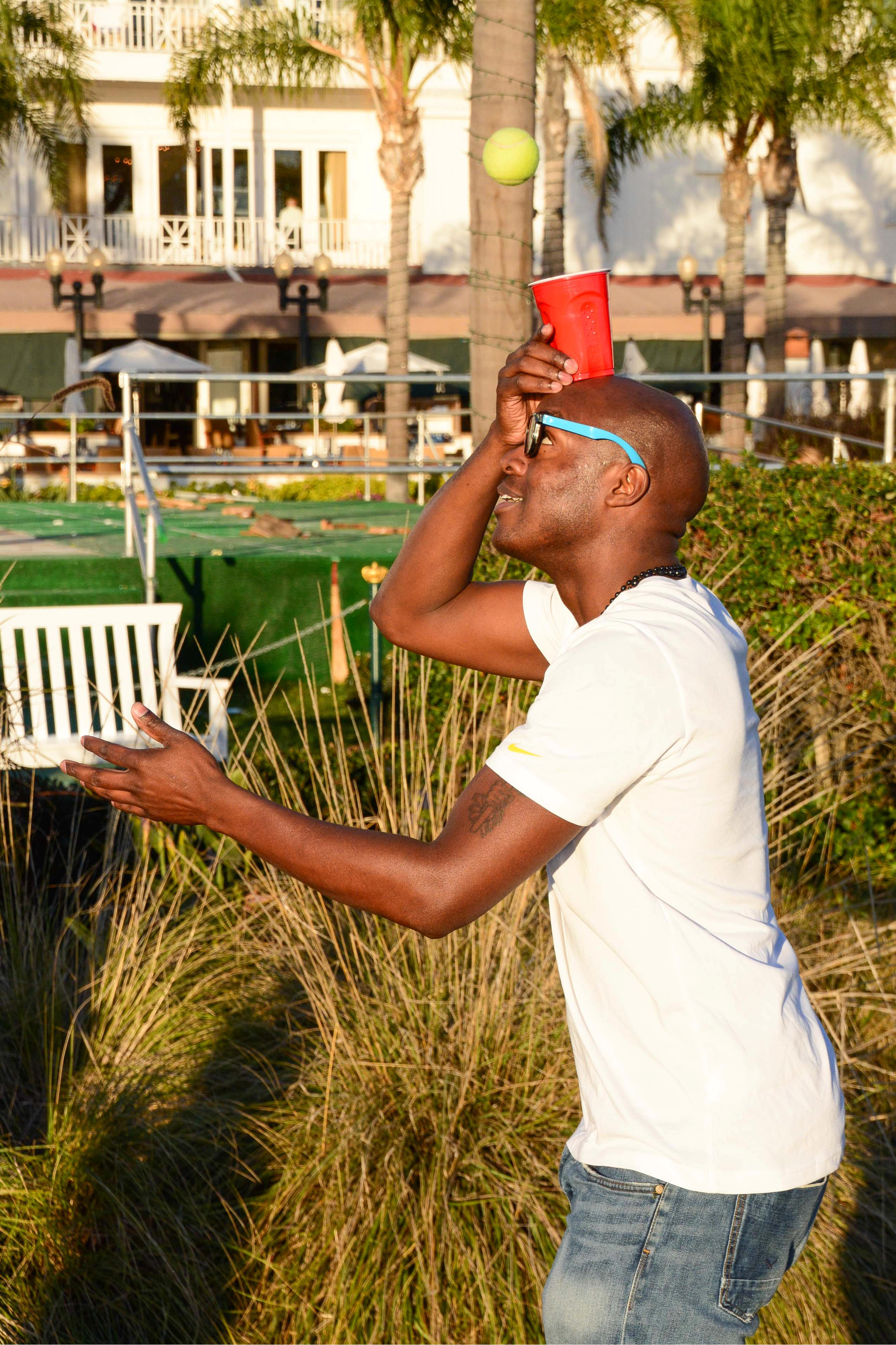 Just like the popular TV show "Minute to Win It," small teams work together to complete the minute long activities. This exciting, fun and competitive event is a great 2-4hr team building program. Inside at your hotel or place of business or outside enjoying the great Dallas, Texas weather. Enjoy this team energizer packed with adventure and excitement.
---
The Team Adventure Quest is one of our signature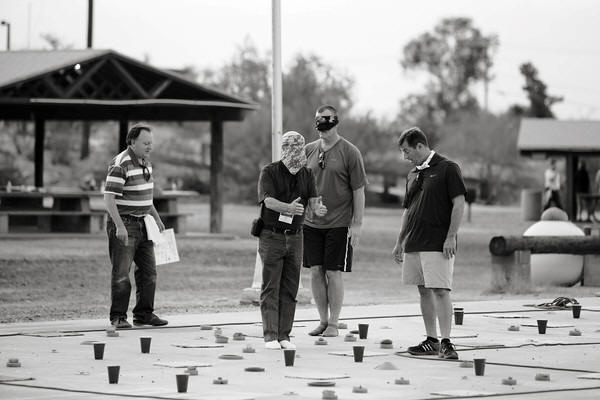 team building events. This go anywhere program is perfect for groups of 40 or more, event is 2-3hrs of crazy fun, team building and competition. Teams move around the property, hotel or downtown area to earn as many points as possible before the official end of the event. Win or not, this fast paced team building program is sure to energize! A perfect event for an uptown Dallas hotel or resort location.
---
Dallas, Texas Build and Win Event:
During our Build and Win Event at our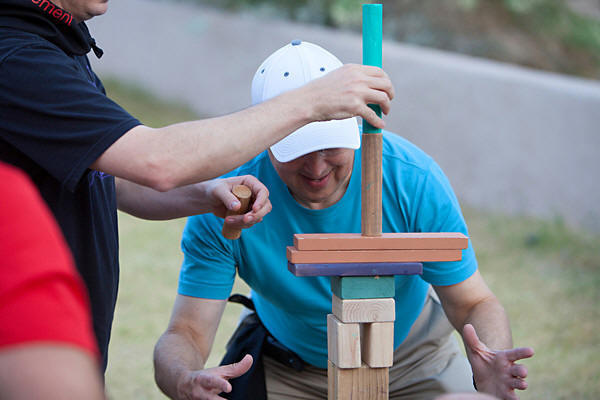 property or a resort, teams of four to eight participate in team activities and challenges to earn points and resources. Teams then utilize those resources for some type of group project such as building an item or creating team artwork. Projects are judged on a specific set of criteria provided during the orientation to each team. This 2-3 hour event is a race against the clock to earn all the resources and complete the team project in time for presentations and the event closing. Does your team have what it takes to Build and Win?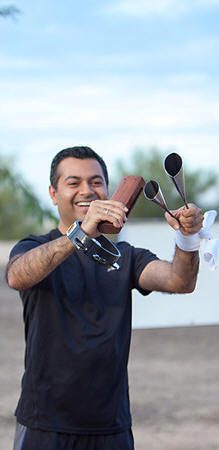 Give A Drum Event:
During a Give A Drum event at our Dallas, Texas property or a resort, teams of four to eight participate in team activities to earn what appear to be random objects. Once finished, teams return to the staging area to find those objects will actually be used to construct an instrument. Then, teams use their newly constructed instruments for a big group team building jam session. Instruments are then donated to a local Dallas Texas under privileged music program.
---
The Corporate Rescue program parallels the dynamics of a functionally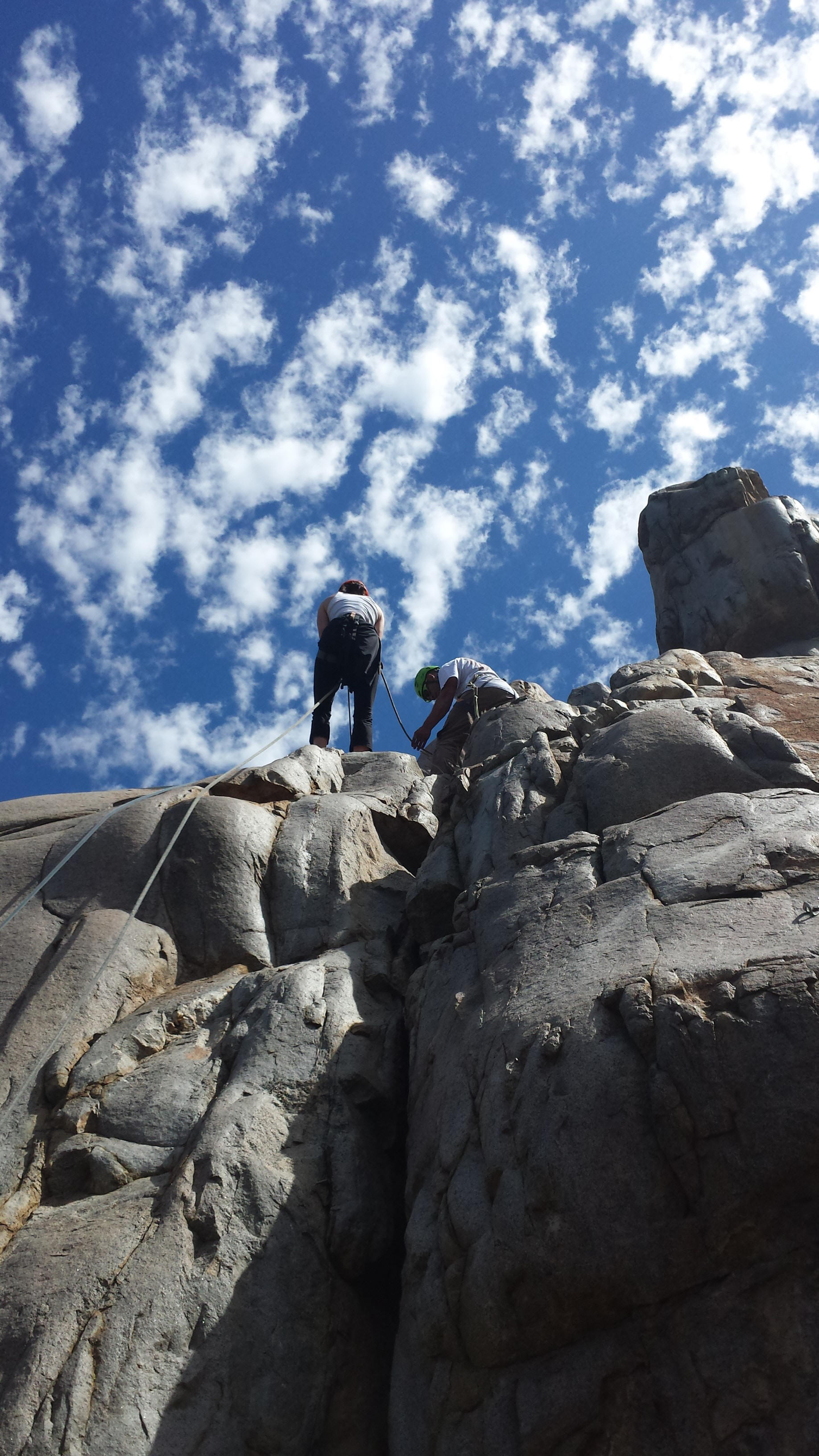 composed organization working under deadlines and time constraints.
Rescue teams have become the model of highly functional teams. The ability to evaluate, organize and make rapid decisions under stressful situations is paramount. In addition to decisive decision-making, teams are required to collect pertinent information, evaluate risks, prioritize objectives, divide resources, and efficiently employ all team members. Everyone must work together to accomplish the goal of saving lives. Therefore, we have created a scenario that will place you and your team in the position of the rescuer. You will be provided with skill sets that will enable you to function as a real rescue team. You will then need to rely on your decision-making abilities, communication skills and teamwork to save the factious victims. Locations are outside of the Dallas within a 30-45 minute drive.
---
Meeting Blast:
Our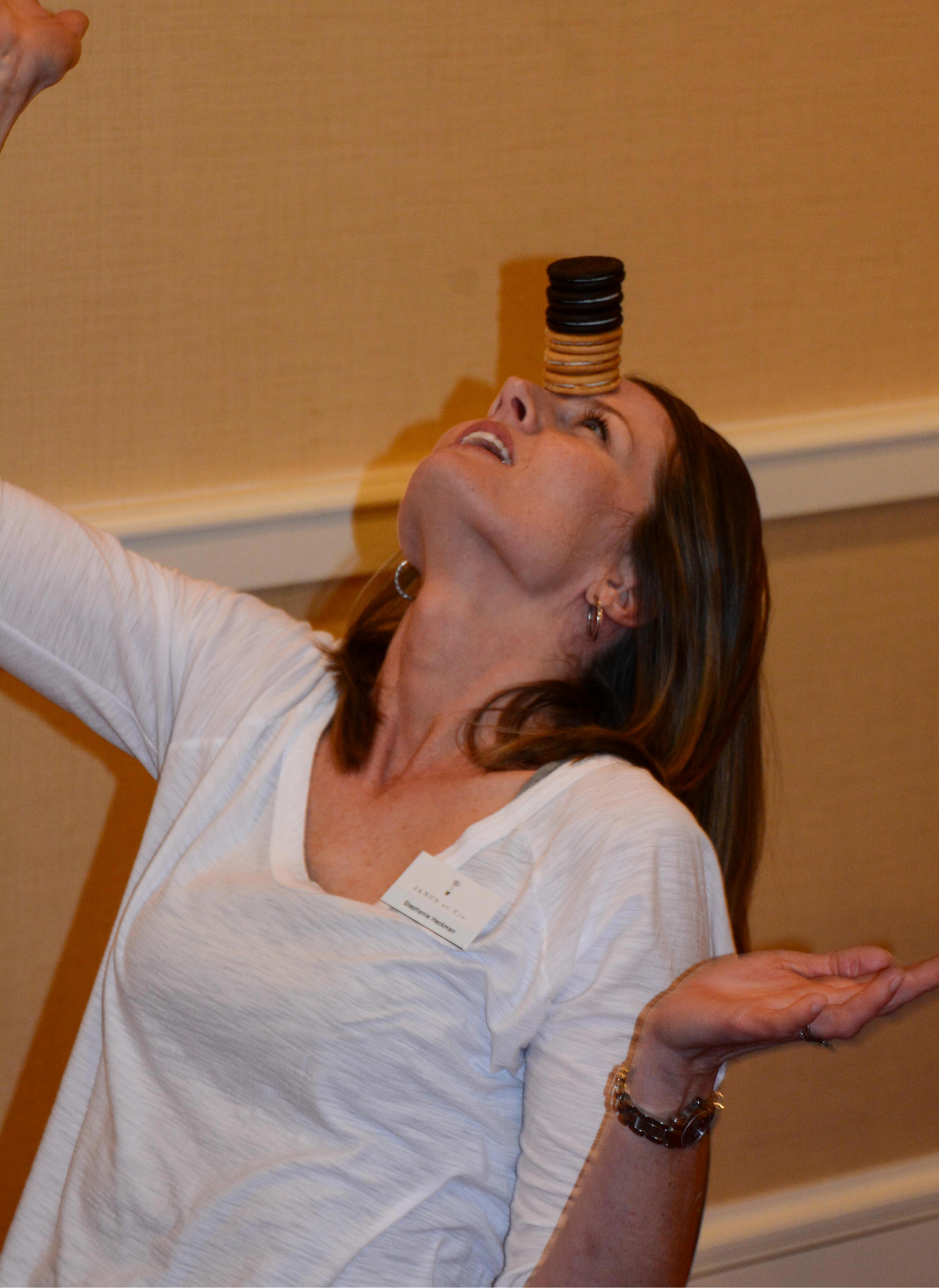 Meeting Blast is a great event to break up a long meeting or seminar. Meeting Blast can be a team event or a partner event depending on group size. After a quick 10 minute orientation, small or large teams head out around the office or hotel area grounds finding and competiting in activity stations. Each station is a quick challenge for the small or large team that fosters communication, interaction and team work. The main objective is for teams to find and complete as many team activity stations as possible to gain maximum points. All teams must return at a specific time back to the meeting room for a quick closing and winners.
---
For more details on any of the above Corporate Team Building Events in Dallas, Texas please email our office.
555 Republic Drive
Suite 200
Plano, TX. 75074
Contact our Dallas office at: 972.853.1808
We also offer corporate meeting services in Dallas, Texas
---