Leadership and Content-Rich Programs:
The science of team building and development goes much deeper than simply debriefing an activity. Activities are fun, however without content-rich programming, value may be lost. One Day Adventures' content-rich programs have two working parts.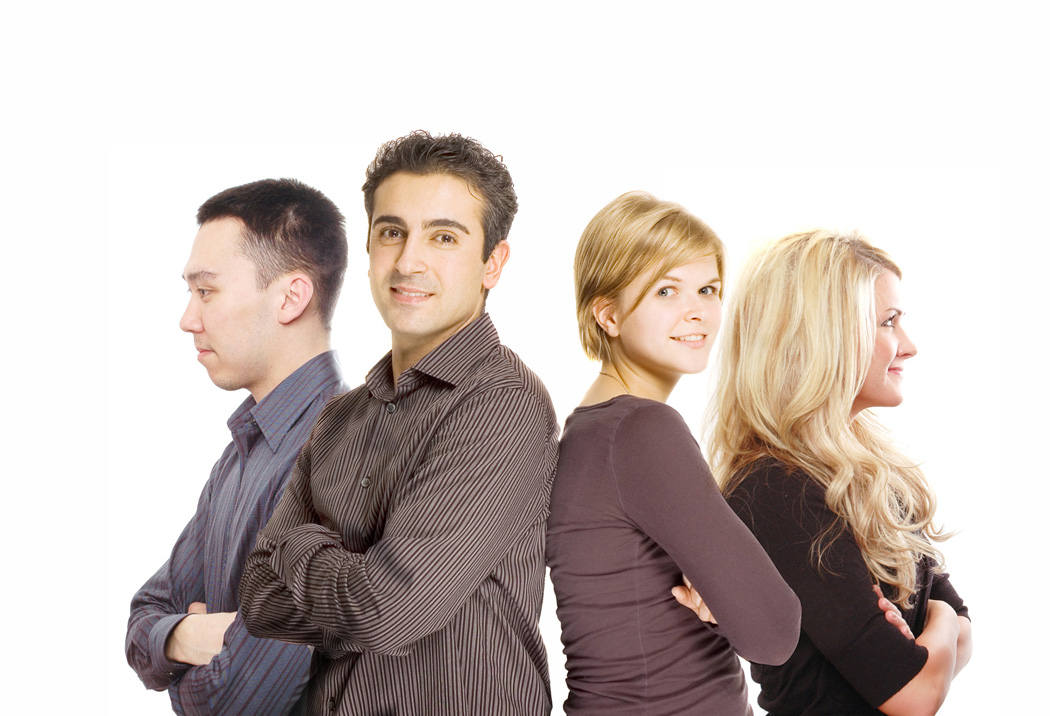 Part one is selecting the content. You may choose from a variety of content-rich programs listed below or you may partner with us to deliver your own specific content. Either way, we'll decide on the content and then begin part two.
Part two involves selecting a specific set of activities that are custom designed to reinforce the content presented. Once you have the content and the activities, all you need is a location. One Day Adventures travels worldwide and has excellent facilitates in Arizona. With a location, content and activities all in the bag, you now have a content-rich program. Contact us and we'll assist your design process every step of the way. Request Program Proposal.
Content-Rich Topics
Our expert program development team designs and facilitates content-rich programs worldwide at the best prices. Please see our content-rich programs listed below:
EQ: Emotional Intelligence
This is a popular topic these days. Team building facilitators have always known the importance of being able to recognize one's emotions and how they impact self and others.
EQ or Emotional Quotient is a measure of your ability to notice and then manage your interior and exterior perceptions of your feelings and then control your reactions. Your mood will always control your ability to resolve problems making this an important skill to develop and use. Using a well developed EQ will help you manage your emotions. And developing a higher EQ can be done easily in this content-rich program. Request Program Proposal.
Role Development / Personality Inventory
In a recent survey, forty percent of Fortune 100 companies indicated that their employment selection systems included some form of psychological testing. Companies al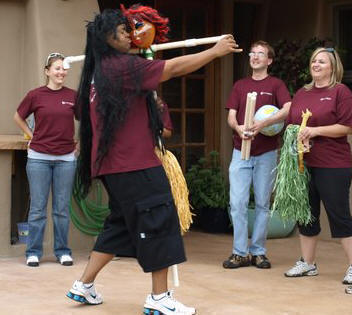 so use personality tests to provide insight for creating work teams.
Personality tests are self-report measures of what might be called traits, temperaments, or dispositions. Several personality measures are available to characterize individuals within the normal adult range of functioning. Many personality instruments such as the Minnesota Multiphasic Personality Inventory (MMPI) produce measures of a substantial number of personality characteristics to assist in developing work teams. With many to select from, contact us for a personality inventory and team building program. Request Program Proposal.
Leadership Challenge
Over the centuries, ordinary individuals have risen up to various challenges that have elevated their leadership skills. Whether on a long expedition, difficult merger or taking the lead role in a new work team, leadership skills are developed through challenging situations. Our Leadership Challenge program combines classroom instruction paired with exciting and challenging outdoor activities. We have successfully facilitated this content-rich program all over the world. Request Program Proposal.
Effective Customer Relations
Every business has a choice. Keep customers coming back by providing top-quality service and value, or lose them to the competition. In this content-rich program you will learn all you need to know about providing high-impact service that will distinguish you from your competition. Outstanding customer service requires commitment, diligence, and very special communication skills. Most importantly, it requires a caring attitude and a genuine interest in people. Our goal is to assist your organization in training your staff to be customer-focused, and to provide them with the skills, techniques, and suggestions that are necessary to effectively service both internal and external customers. This program also works well with out Leadership Challenge program. Request Program Proposal.
Effective Listening Skills
Most of our communication time is spent listening; yet most of us listen with 10 to 50 percent accuracy. This content-rich program helps people improve their listening skills on the telephone, in meetings, and in one-on-one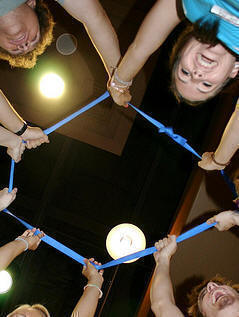 conversations. The workshop will demonstrate and offer practice in the art of listening, showing people how to overcome bad listening habits, improve body language, and understand their listening styles and gain empathy with coworkers and customers. Participants will be encouraged to confront their weaknesses in listening and gain mastery over several listening techniques. Numerous exercises reinforce listening habits introduced in the program. This program also works well with our EQ program. Request Program Proposal.
Managing Multiple Priorities
This workshop looks at the primary concepts for effective time management, decision-making, writing smart goals, and the personal action plan. Managers, staff professionals, assistants, and anyone who needs to gain more minutes out of every hour, every day, will benefit from the collection of practical and proven time management techniques covered in this program. You will learn how to organize your day to accomplish more, dramatically reduce your stress, meet deadlines, stay calm in chaotic situations, successfully delegate with confidence, and set and achieve goals. In today's workplace, there's more to do, and this program will help you to get it done more quickly. Request Program Proposal.
Stress Management - Managing Stress before it Manages You
Today's workforce is experiencing job burnout and stress in epidemic proportions. Workers at all levels feel stressed out, insecure, and misunderstood. Many feel the demands of the workplace have become too much to handle. The financial impact of stress on corporate America is staggering. This workshop explores the causes of such stress, and suggests appropriate initiatives for the company and its employees to undertake. This workshop is designed to help you develop critical knowledge and skills for responding to stressful situations in your job, department, industry, or your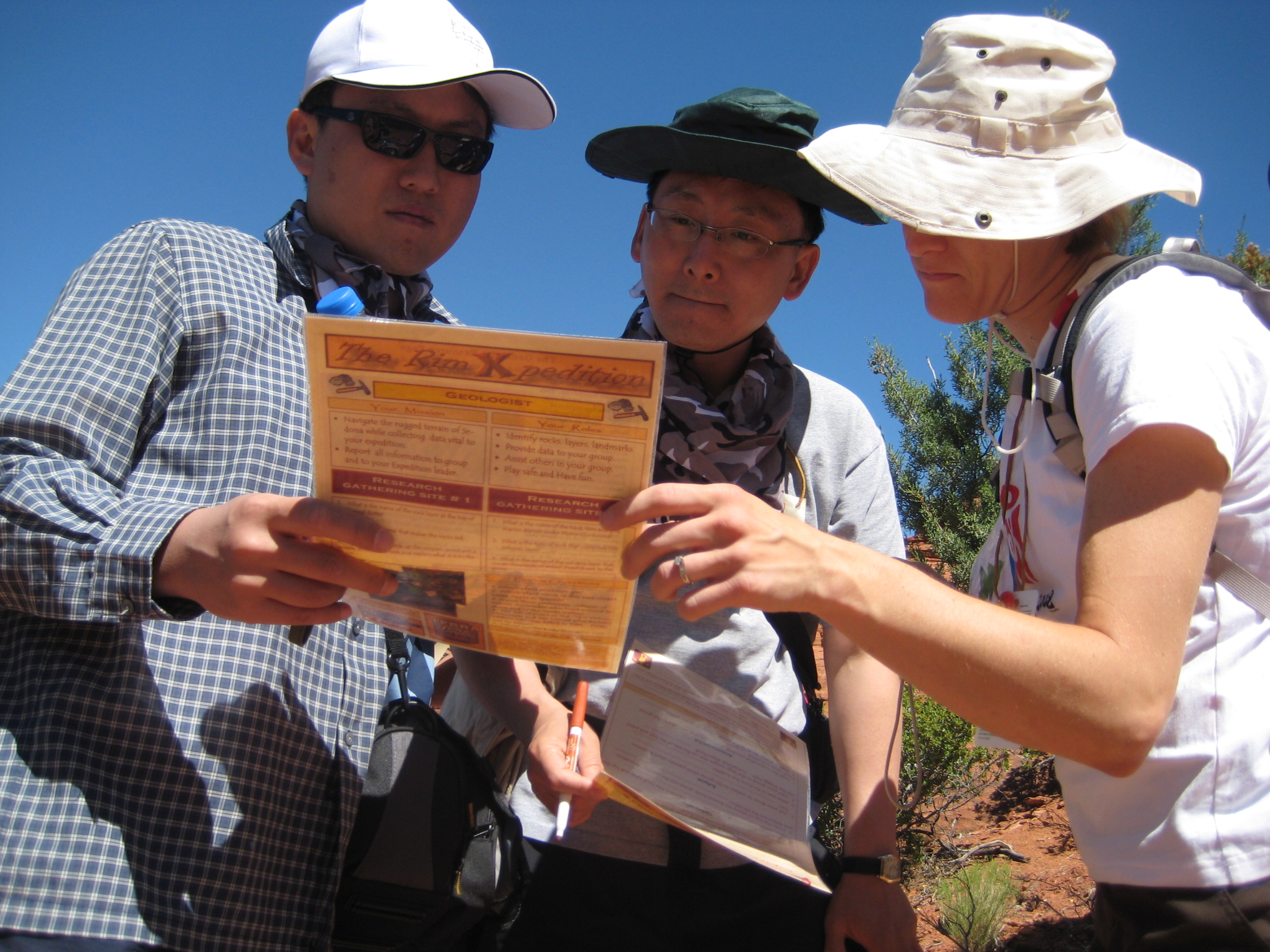 personal life. Request Program Proposal.
Change Management
Coping with change has become a common reality for most people in organizations today. Whether it is a change in your job role, department, or the entire organization, change requires both the resolve and the skill to adapt. Organizations typically put systems in place to manage change. However, there are also steps that individuals need to take, to ensure that they land on both feet. People must learn how to manage the personal side of change, as well as the organizational requirements. Personal change management can help individuals better manage stress, and can make them more productive throughout the transition. Understanding the natural phases of change is fundamental for individuals to recognize their own reactions, and then work to overcome their fears and resistance. As individuals consciously move through the phases of change, they can gain a sense of control and fulfillment from the process. This program is designed to help you develop critical knowledge and skills for responding to change in your job, department, industry, or your personal life. Request Program Proposal.
Strategic Problem Solving
This highly engaging activity-based program is designed to help yo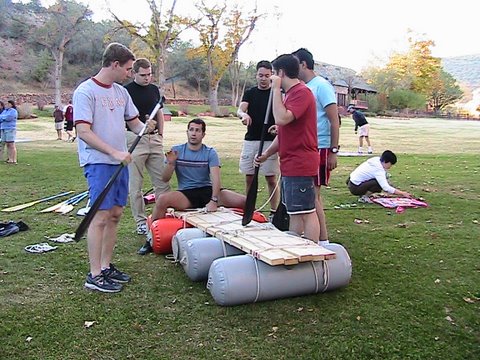 ur team work together through a series of challenges. Each strategic problem-solving activity is followed by a breakout session to discuss the process, the outcome, and the application to the participants' work teams. The activities are designed to help the team communicate better, problem solve more effectively, and generally develop strategies to be more successful at work. The breakout discussions will provide tools to transfer the experience to the workplace. Request Program Proposal.
Conflict to Collaboration
Conflict challenges us to think harder, be more creative, develop greater understanding, and look for alternative avenues that turn out to be more efficient, effective, and productive. This one-day, interactive program focuses on conflict resolution and reconciliation, and will explore various means for developing the skills needed to use conflict as a catalyst for collaboration and innovation. Ultimately finding the "we all win" solutions. Request Program Proposal.
Negotiating For Results
This workshop provides you with an interactive approach to the process of negotiation. The skills you acquire will help you in your role as a mediator and negotiator, as well as in your day-to-day responsibilities. You will be encouraged to focus on interests rather than positions, so you can develop relationships of mutual trust, fairness, and respect. This is a common-sense approach based upon developing balanced and lasting partnerships to solve workplace problems. You will learn and practice effective communication skills, problem solving, and consensus building, with the intention of turning face-to-face confrontation into side-by-side problem solving. Request Program Proposal.
Team Building
The team-building programs we offer are experiential in nature to provide teams with an opportunity to take risks together to become stronger, more cohesive teams. This one-day, participatory program consists of six interactive activities that allow the participants to stretch their individual comfort zones, to identify the strengths of their team, and to overcome the inherent challenges of working together. Each strategic team-building activity is followed by a breakout session to discuss the process, the outcome, and the application to the participants' work teams. The activities are designed to help the team communicate better, problem solve more effectively, and generally develop a stronger team. The breakout discussions will provide tools to transfer the experience to the workplace. Request Program Proposal.
Communication Strategies
This highly interactive program is designed to help you improve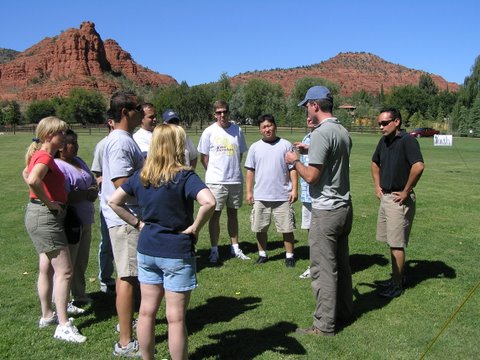 your interactions with other people in your workplace. Participants will have the opportunity to improve the critical communication skills of listening, asking questions, and being aware of nonverbal messages. This workshop can also help participants who are struggling to find that middle ground between being too aggressive and too passive, and how to counter the manipulative tactics of difficult people. Participants also learn more about the elements of our communication with others that help us reveal appropriate information about ourselves, and how to better manage ourselves for a professional image. Request Program Proposal.
Effective Business Writing Via Email
What you say and how you say it determines your success. It's more important than ever that emails be relevant, respectful, clear and concise. If you aren't writing in a style that engages your recipients, your email is nothing more than an interruption. Whether your goal is to get things done within your organization or create and maintain relationships outside of it, messaging needs to be relevant. This session provides the tips and tricks you need to sell your ideas, build strong relationships and boost your company's success. Request Program Proposal.